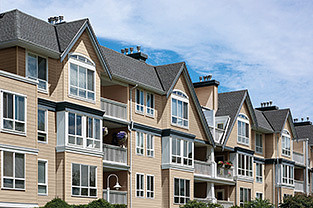 Guarantee
The official guarantee that the supplier of raw materials has given to Plastivan NV means that there is a 10-year guarantee with regard to UV-resistance for the following colours from the DURASID® product range: RAL 9010 - RAL 9001 - RAL 1015 - RAL 7035. A 5-year guarantee applies for the colours Camel, Anthracite Grey (RAL 7016), Quartz Grey, Silver, Cedar, Graphite, Olive and Walnut. This guarantee states that the extruded panels will not discolour excessively as a result of ultraviolet light.
The warranty is valid from the specified period of placement and only on condition that there is compliance with the following characteristics:
Placement in Northern European climate (<100KLY).
Positioning according to the manufacturer's instructions.
Products are not exposed to ambient temperatures higher than 40 ° C.
Plastivan NV must have the possibility to perform a check on location.
The responsibility of Plastivan SA as manufacturer will still be limited to the replacement of the material and can thus never be claimed on installation costs.