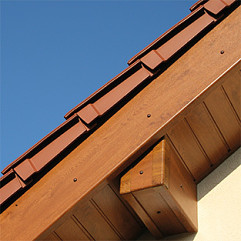 soffits
After the front has been clad with durable Durasid sidings, it is time for the soffit. Here you can use the Beltecto range of products which consists of various types of hollow cladding profiles available in most Durasid colours. For the soffits you can also use the Durasid vertical sidings.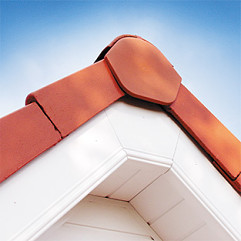 Fascias
The fascia is finished with the Beltecto construction profiles made from rigid foam PVC. In spite of the fact that rigid foam PVC is a solid board, its low weight and excellent machining properties make it just as easily manageable as wood. These extremely durable vertical sidings, come in widths of up to 454mm in various types and in most Durasid colours.
The Beltecto panels will withstand all kinds of weather conditions and are UV resistant. Which makes painting a thing of the past!
The Beltecto construction materials act to protect your soffits, provide a stylish appearance and make for years of trouble-free use thanks to their low-maintenance finish.